Check out our beautiful space. Scroll down to access an informational map, virtual tour (coming soon), offices and centers in our space, and a google maps on how to get to us!
Informational Map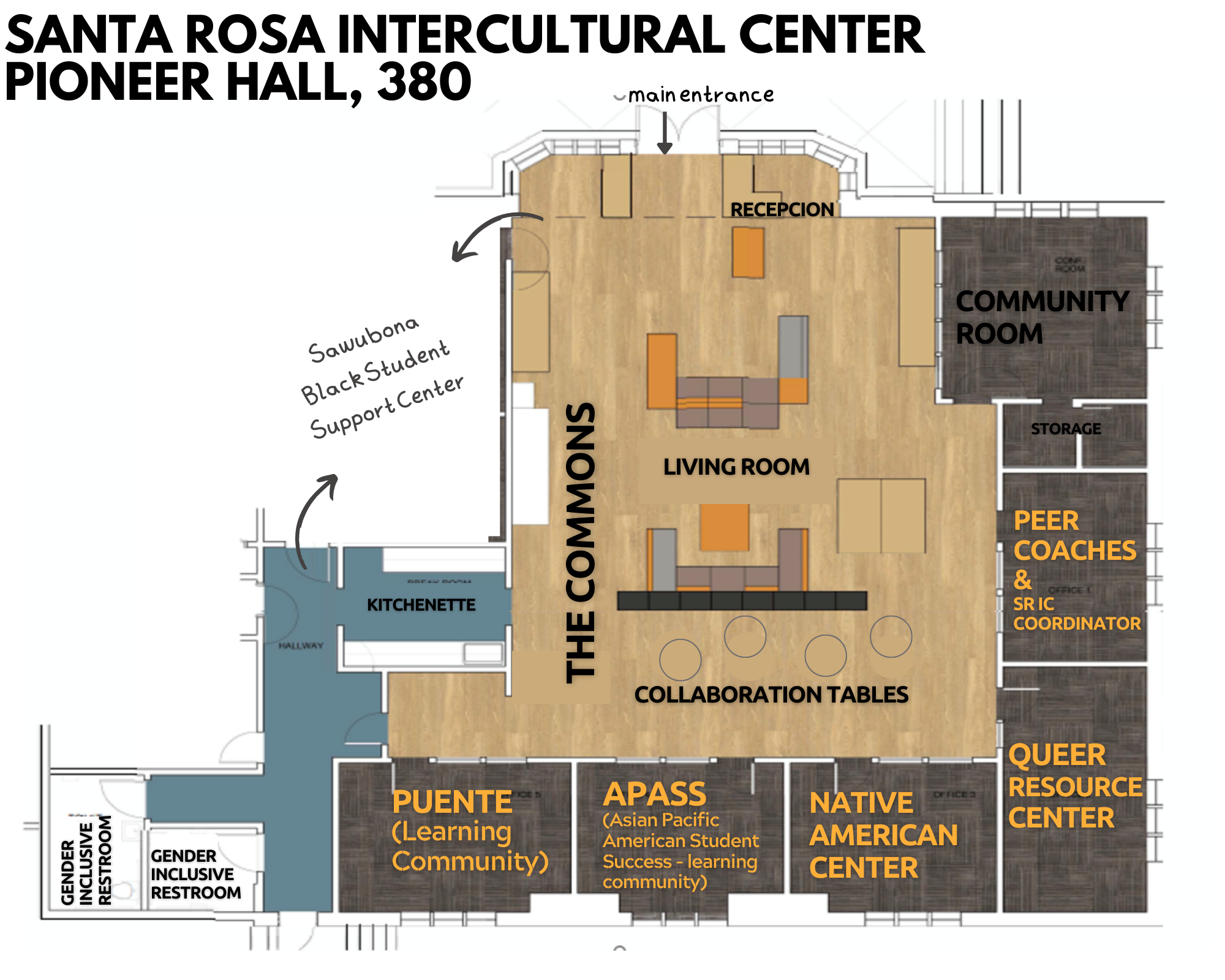 Centers and Offices in the SR IC:
APASS (Asian Pacific American Student Success) Learning Community
Open for anyone to use and reservable* spaces
Reservations will be assessed case by case. Reservations are granted to events that are in line with the vision, mission, and values of the SR Intercultural Center. Priority is given to student-based use of space. To reserve the space:
1) email intercultural@santarosa.edu with date, time, and event purpose to check if the event can be hosted at the Santa Rosa Intercultural Center.
2) Once approved by the Santa Rosa Intercultural Center, fill out the district event form (for "Where will your event be located at SRJC Santa Rosa?*" check "other" and write in "Santa Rosa Intercultural Center")
More spaces you are able to use
2 gender inclusive bathrooms
Kitchenette (with reusable dishware, silverware, filtered water, microwave etc)
Some of the things you can use here are
Lending Library
Computer 
Free printing/ copies
Grab and Go- snacks 
Video Relay System (Coming soon)
Basic School Supplies
Help from a Peer Coach
Help with English classes
Hang out space
Children's space
Microwave access
Toaster access
Comfy seating areas to hang out or study
---
Campus location
Santa Rosa Campus
Pioneer Hall 380