We are currently gathering virtually.
To join us virtually, go to the menu above and check out our "events", "programs", and "peer coaches". We've been staying busy virtually and would love for you to join us. 
You can also check us out on social media:
@srjcinterculturalcenter on Facebook and Instagram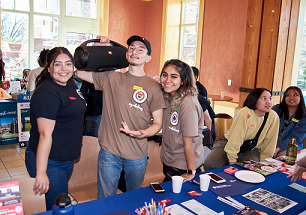 Can't wait (but will wait until it is safe to do so) to see y'all in person, to gather, nourish, celebrate, mourn, vent, learn, and continue to work together towards our vision.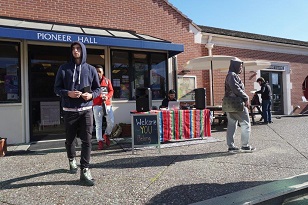 Vision
We commit to collectively create a campus where Black, Indigenous, People of Color, Queer, LGBT+, and all marginalized communities thrive and pursue their dreams as their authentic selves, liberated of all oppressive systems.   

Land Acknowledgement
We acknowledge that we gather at Santa Rosa Junior College on the territorial traditional land of the Pomo [and Coast Miwok] People, past and present, and honor with gratitude the land itself and the people who have stewarded it throughout the generations. 
By offering this Land Acknowledgement, we affirm Indigenous sovereignty and will work to hold Santa Rosa Junior College more accountable to the needs of American Indian and Indigenous peoples.
For more info: https://go.boarddocs.com/ca/santarosa/Board.nsf/files/BV2PJ664B559/$file/Land%20Acknowledgement_FINAL_10-01_20.pdf