Join artist and SRJC alumna: Maria De Los Angeles
The SRJC Foundation is commissioning artist and alumna Maria De Los Angeles to create a mural for the Santa Rosa campus.
Come have a conversation with the artist about what you would like to see in the mural that reflects our community. The conversations will be welcoming and fun. The artist will create a safe and respectful space for a fruitful conversation that might inspire visual vocabulary and symbols for the mural design.
---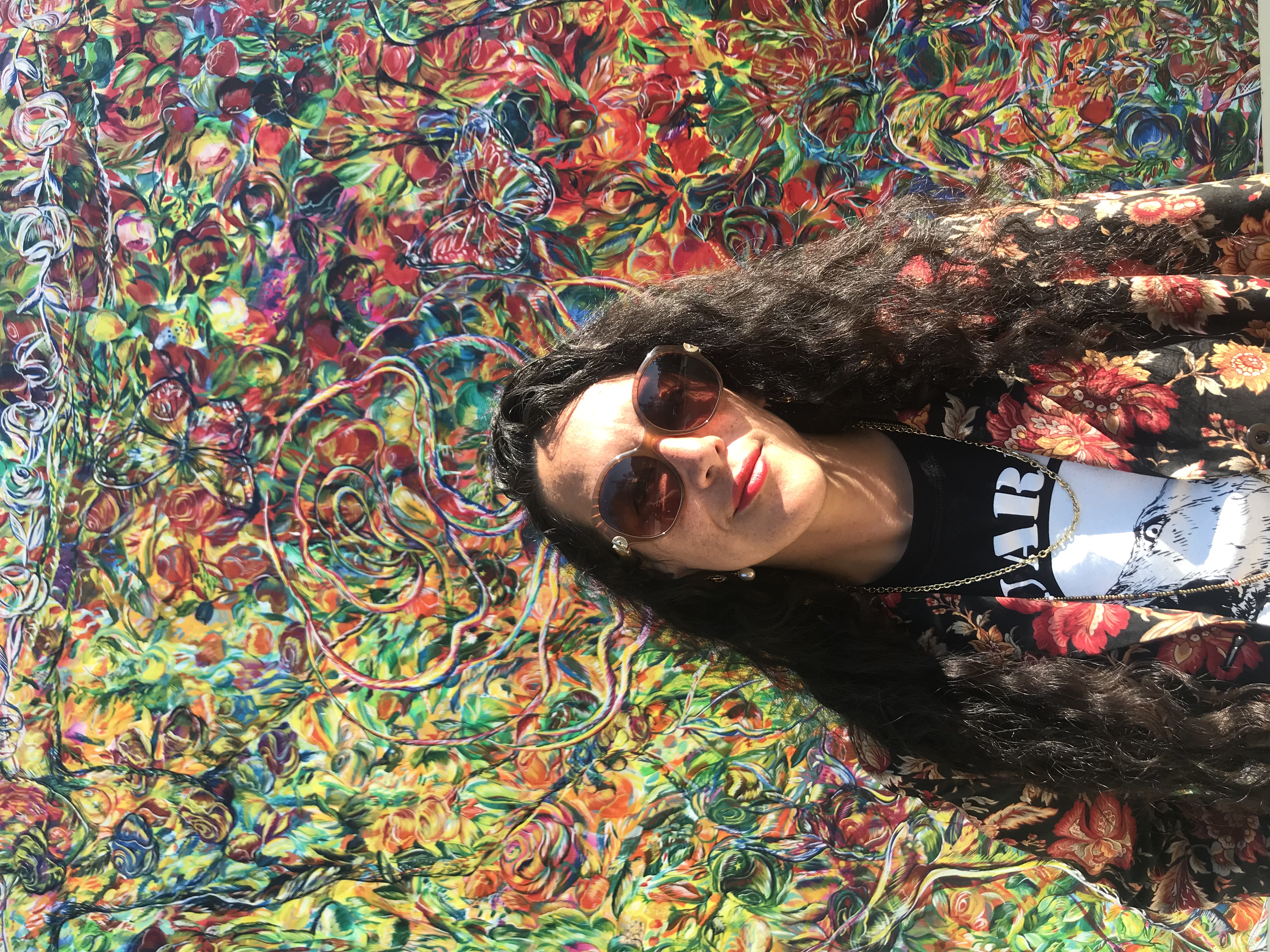 Interested in being part of the conversation?
Join us
- Weds, Nov 10, 12-2pm
(Conversation structure: online session 2 hours, group conversation )
Reserve your spot for one of the dates by clicking the button below:
Interested in learning more about this project? Scroll down to learn more.
---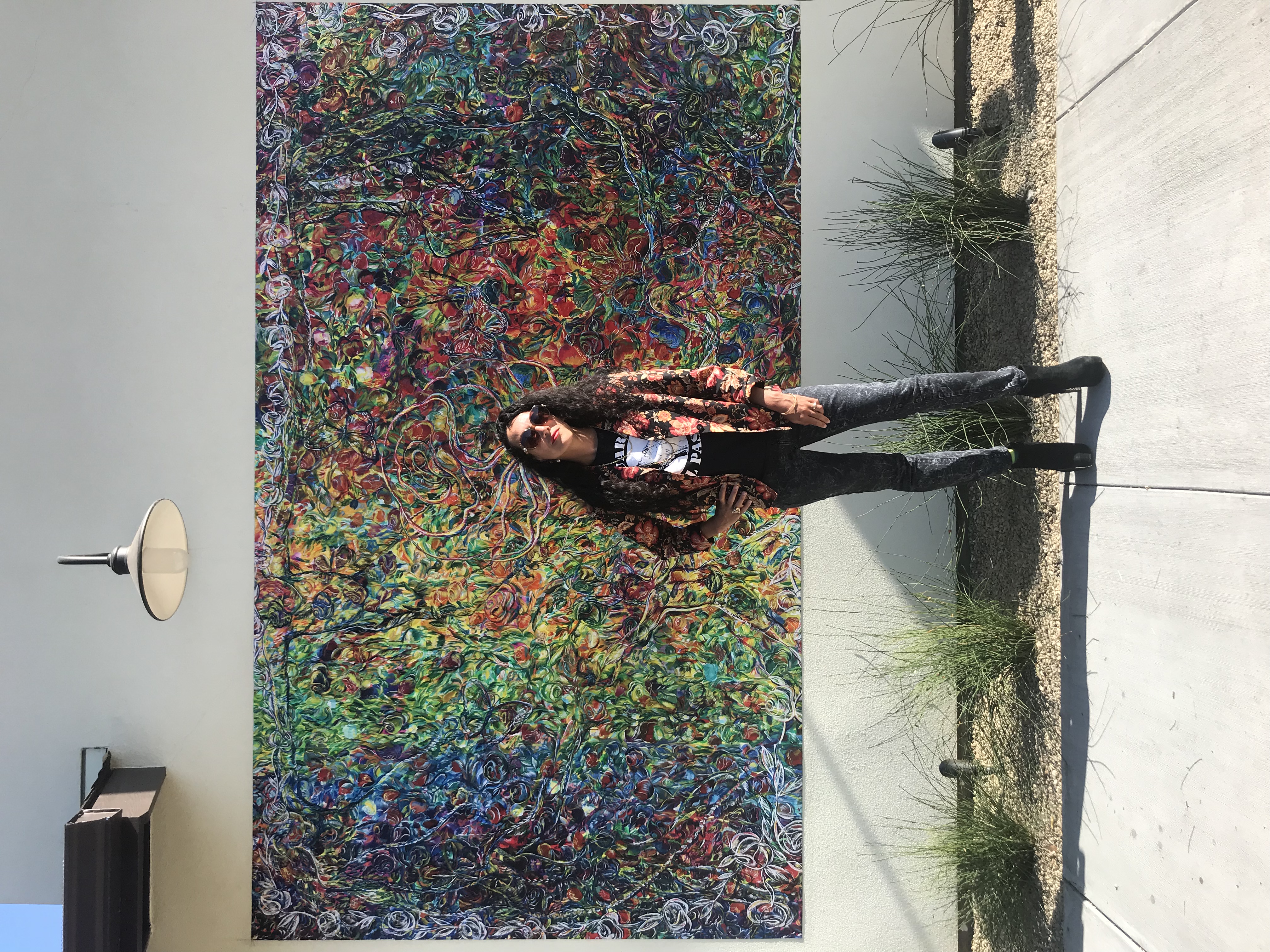 Message from the artist 
I want to first thank you for the upcoming input for the mural project, your voices matter to me. My name is Maria De Los Angeles and I am a proud alumna of SRJC. My time spent on campus shaped my understanding of what I wanted to study and prepared me to succeed. When I first moved to Sonoma county there was less of a celebration and support for our diversity. Since then, there have been steps towards a more inclusive community. I want to hear about your experience and how you envision the future. Art can reflect who we are and our wish list for the future. As a first-generation scholar, with undocumented status, and lack of funding SRJC getting an education was challenging but prepared me for a successful transition into art school. After my time at SRJC I graduated from Pratt Institute with an MFA in Fine Arts (2013), and from the Yale School of Art with an MFA in Painting & Printmaking (2015). I am currently based in the NYC & NJ area, where I teach at Pratt Institute and at the Fashion Institute of Technology. The mural will be painted by me in my studio at Mana Contemporary, transported across country and installed professionally on the interior of the property at 707 Elliot Avenue within the campus.  
I feel proud to be the commissioned artist and thankful for the level of freedom I am experiencing with the project.
---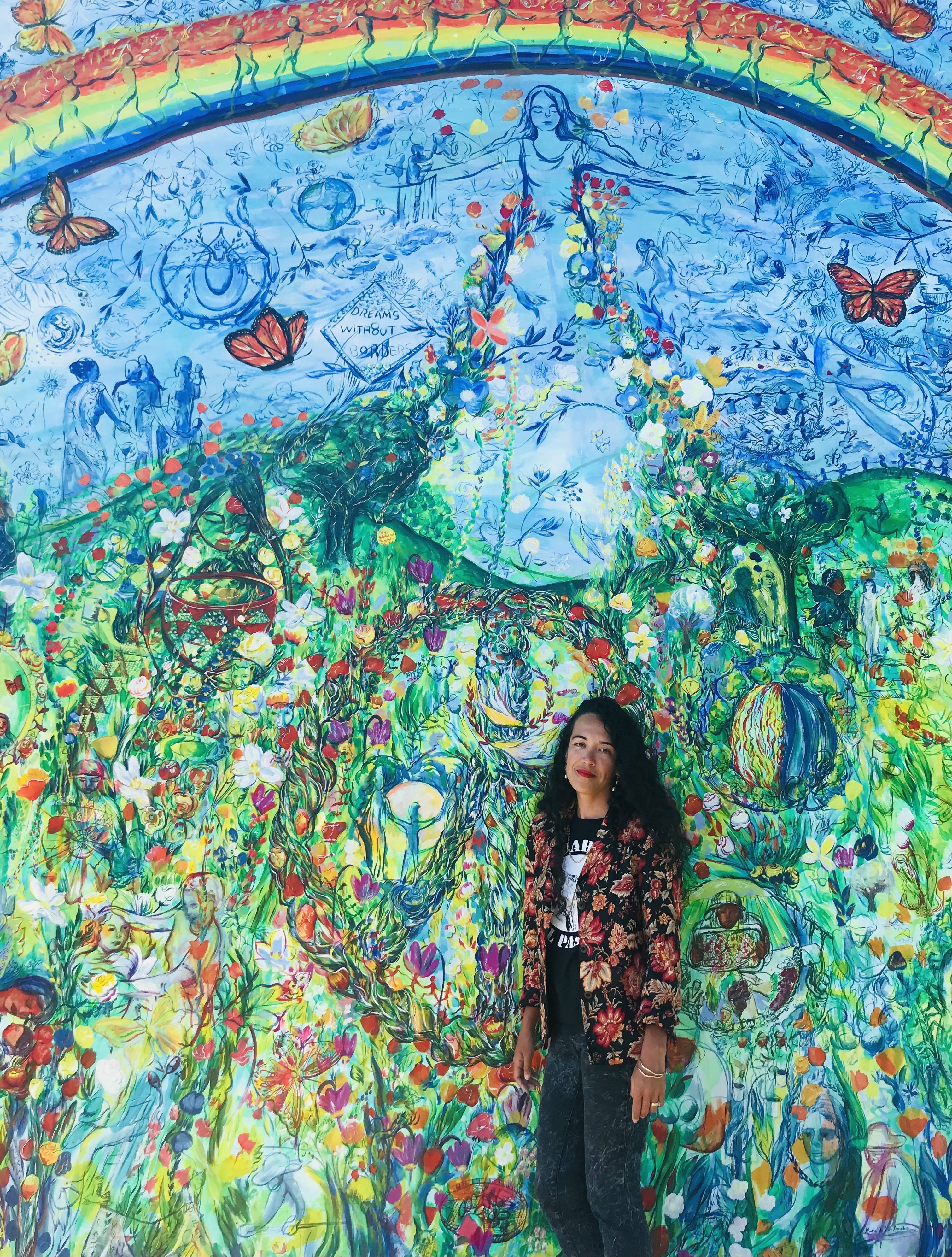 Main Project Description
The SRJC Mural Project is a public art opportunity to create a dynamic mural by an important Latinx artist & alumna, that reflects a vision for SRJC community and encourages diversity, equity, access, and inclusion. The mural, 7' x 15',  will activate and engage all audiences, create a distinct sense of place, and reinforce the location as a gathering place for SRJC students, faculty, staff, and visitors. The commissioned artist, Maria de Los Angeles, will create the mural and her vision will be inspired through her own experiences as a student on our campus and from a series of dialogues in workshop form with the SRJC community. The conversations will be open to all members of the SRJC community and the input will be taken into consideration for the creation of the content of the mural. De Los Angeles is known for her mixture of socio-political commentary mixed in surrealism and symbolism juxtaposed with exuberant color palettes that transition through the composition.
Learn more about the artist:https://www.manacontemporary.com/artists/de-los-angeles-maria/
Learn more about the SRJC Foundation: https://foundation.santarosa.edu/
---
Questions? Comments? Reach out to Malena Hernandez, mhernandezlegorreta@santarosa.edu